We took the Gremlins to see
Gnomeo and Juliette
on Friday, and we LOVED it. OK.. I Loved it. I loved the fact that we only had ONE midmovie potty break, I loved the fact that they BOTH kept their glasses on through the entire movie, and I loved the fact that although it was a love story it wasn't your typical girl NEEDS boy to define herself as worthy.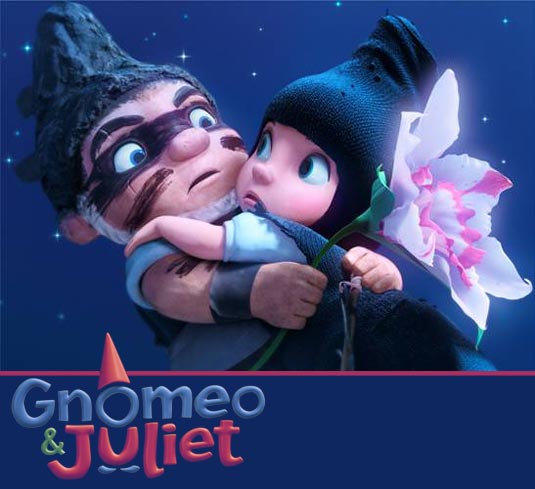 The story line was entertaining, and the gnomes were adorable. It kept a very light humor through out, although I will admit I think kiddos a bit older would definitely enjoy it a lot more because it does get a bit slow in the middle, and some of the jokes were WAY over their heads... It followed the classic pretty well, just a little kiddified and I rather enjoyed that better, but the few references they made to the original were classic and OBVIOUSLY meant for us the BIG kiddos..
Would I see it again???
DEFINITELY!!!!
X0X0 Always 0X0X, . . . . . .
.