If you're here from a Blog HOP!!!!
Today I go in for surgery, so I doubt I'll be very present on the blog today or maybe the weekend.. lol
I WILL post my SOS on Sunday though.. (I kind of look forward to them hehehehehe)
If you are here from a blog hop...
WELCOME!!!
Looking for more HOPS!!!!, feel free to check out my master list...
HERE!
!!
And don't forget our moth long BLOGHOPALOOZA...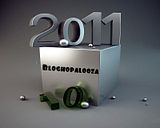 (If YOU host a hop that is not on my list, feel free to leave me a comment and I will gladly add it..)
and as a bonus... you are automatically entered in our!!!
$150.00 Reward your followers Giveaway...
Once Mommying on the Fly reaches 500 followers here through GFC, 500 followeres on Facebook, and 500 followers on Twitter, we'll be giving away $150.00...
That's 2 $25.00 gift cards or Paypal to 2 lucky followers through EACH... GFC...
Facebook
.... AND
Twitter.
.. So, if you're a Super Uber fan of all three... That's a chance to win $75.00... just for loving us.. bwahahahaha!!!
Sooo, click, like, follow and tell your friends...
Sincerely,