OK.. so, 1 week down in 2011... and It's time to come clean, fess up, and see how well I did with my little goals last week...
I've started out with just three...
Lose weight.... (my goal is to reach 150... Stop laughing.. lol/// HEY I started out at 299...)

12/31 .... 189.6 lbs

1/7......... 186.3lbs

What I did? Well, hubby's been diagnosed with high blood pressure so we have cut out red meat, added a lot of veggies, and I have been trying to cook with less salt. I'm assuming more adjustment WILL be made.. /sigh/ I LOVE food.. BUT, we've gone from eating fast food at least 8 times or more a week (two years ago) to maybe 1 every 2 weeks.. is pretty good, I think.. Also have been working out everyday...
Get out of debt... (YEAH RIGHT!!! But I can try to do better, as I've been trying for years, and will for years to come.. Cycle of life.. lol)

Actually have an appointment with our broker tomorrow.. Wish me luck.. lol..

The Budget HAS been made...

I've been doing MORE mystery shopper jobs..

Smarter shopping and couponing..
Be the best mom I can be... (Shouldn't I be doing that ANYWAYS? and for the REST of my life?? )

Enrolled the gremlins in a few classes @ the Y

Have started doing Bento lunches to get them to try new foods
Do you make resolutions? Do you keep them?
If you want to participate, feel free to add the badge and link up so others can see how you have accomplished your goals.. We can ALL use some pointers from each other..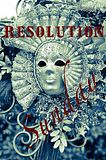 GOOD LUCK!!!!


Sincerely,