We had decided BEFORE the gremlins were born, that the plan was to have them sleep in their own cribs... That all STARTED well... We bought 2 cribs.. set them up BEFORE they were born..
Brought them home and they slept in a bassinet...
When they outgrew THAT, we moved them into a Moises basket...
THEN??? All went to crud.. lol.. and Mommy brought them into bed with her...
and we LOVED it..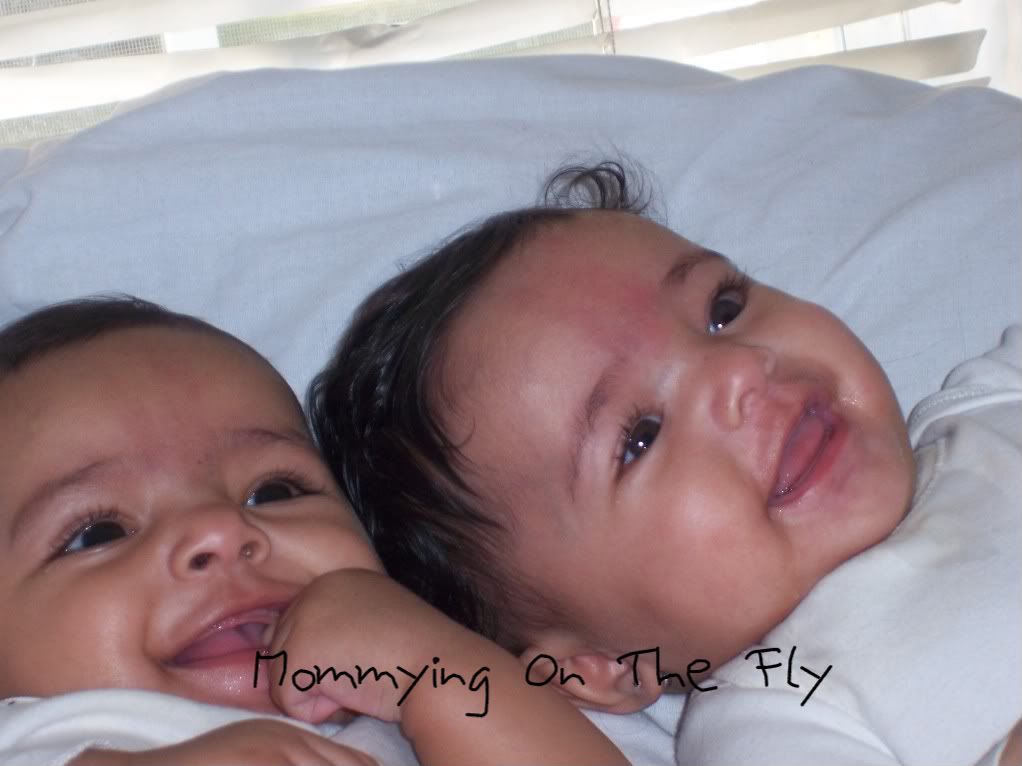 Co-Sleeping was great... and when we ran out of room on our family bed? we bought a BIGGER bed.. hahaha
Unfortunately, the girls were taking over (NOT sharing) the bed, and there wasn't anything BIGGER to upgrade to, other than throwing a bunch of mattresses on the floor, and don't think I didn't entertain the thought.. hahahaha.. But we even had bed rails set up.. NOT to keep the girls from falling off the bed, but to keep my husband and I from having the PUSH us off in the middle of the night.. hehehe
SOOOO I figured it was time to settle them in to their BEDS.. //sniff sniff//
First thing we did after the movers brought our stuff was convert those cribs (that have NEVER been slept in) to toddler beds.. //Tear *//
and they have slept in them EVER since... I don;t think they've figured out they can get out and walk to our room yet.. hehehe
Now, if only I can get them to wake up DRY!!! lol..