Today we attended our first parade.... My husband and his Dad headed out to the Parade route at 0500 to "Secure" a good spot... The parade was to Begin at 1030, after fighting the ridiculous traffic, parking, and that 7 mile walk (more like 2 lol)... We made it to our wonderful spot.. Great Job guys..
HOW did you KNOWWWW we didn't want SHADE??? hahaha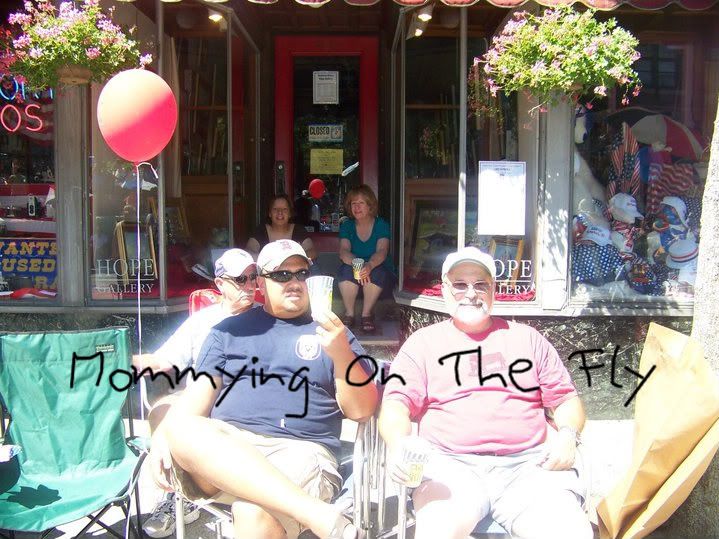 And, YES.. we jumped on the usual "Parade" Ban wagon, and bought the girls useless toys, and paraphernalia... hahahaha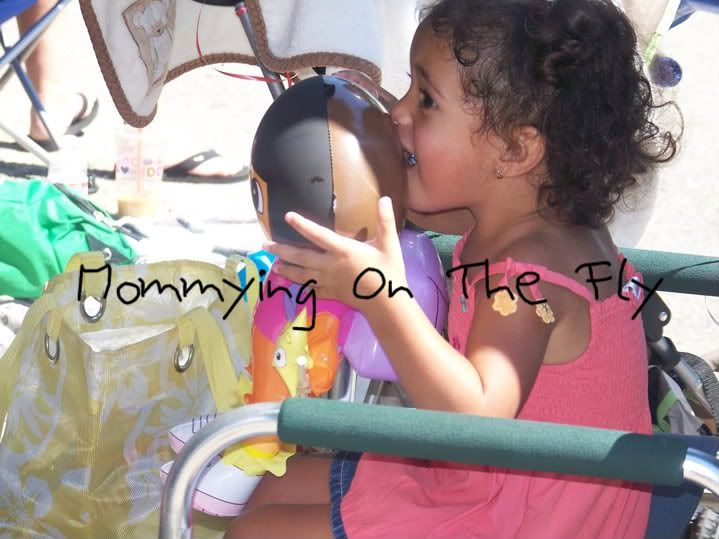 And although it was hot as HELL, once the parade started, it wasn't so bad...
The gremlins enjoyed the characters.....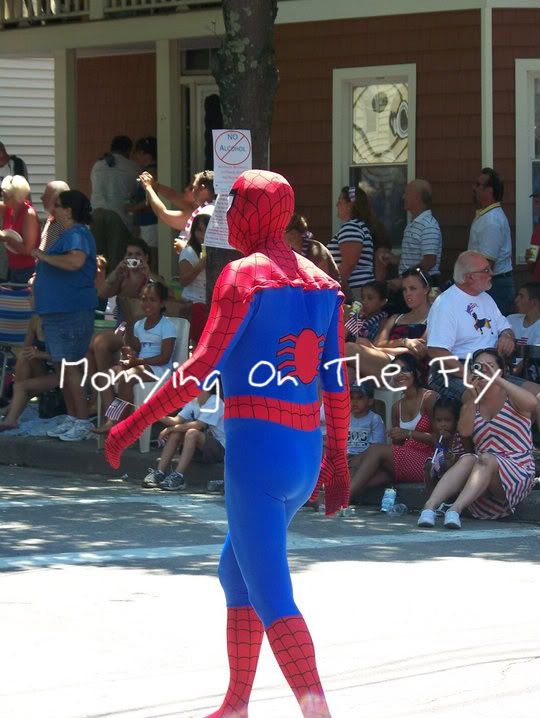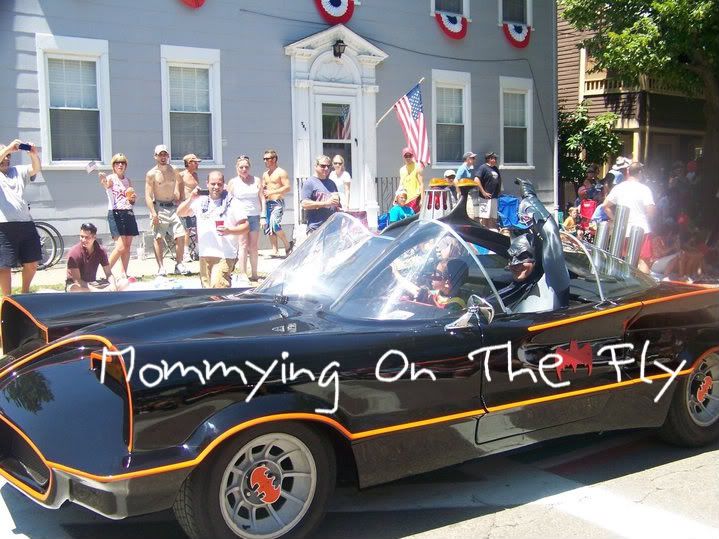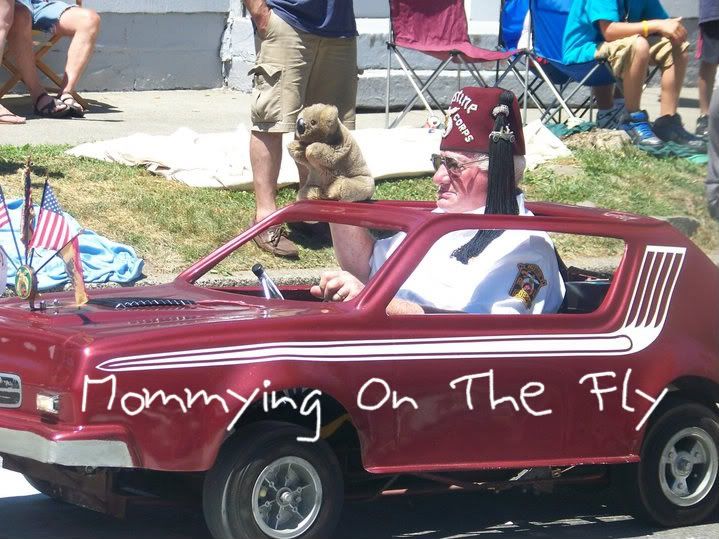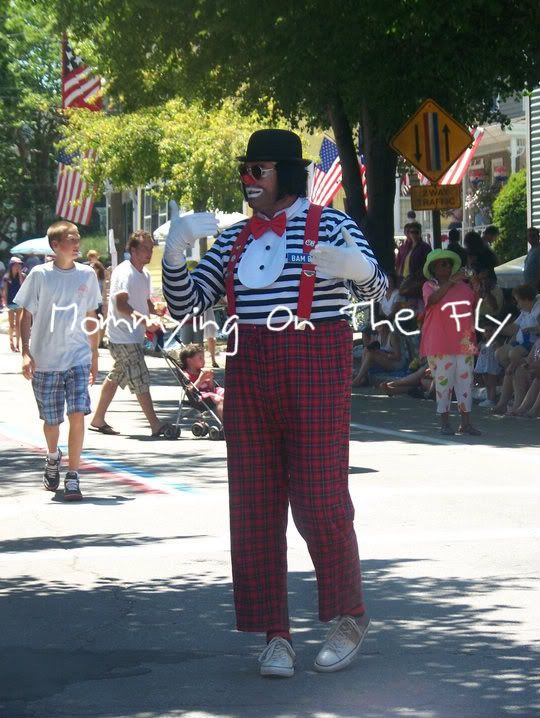 The bands Entertained us...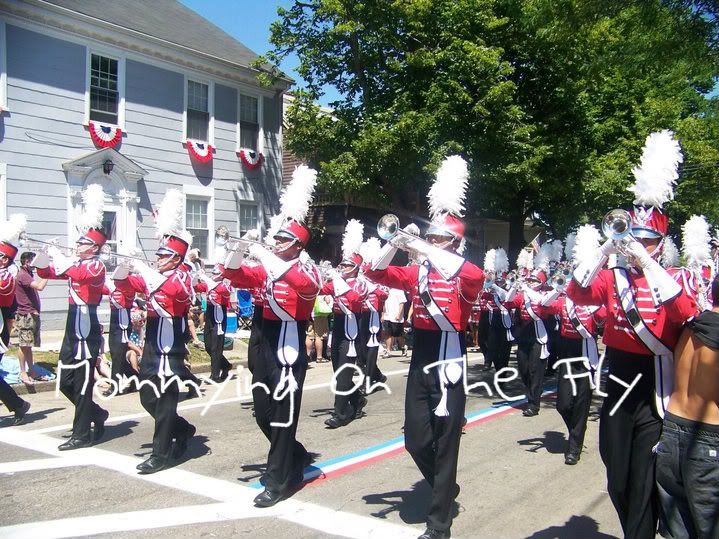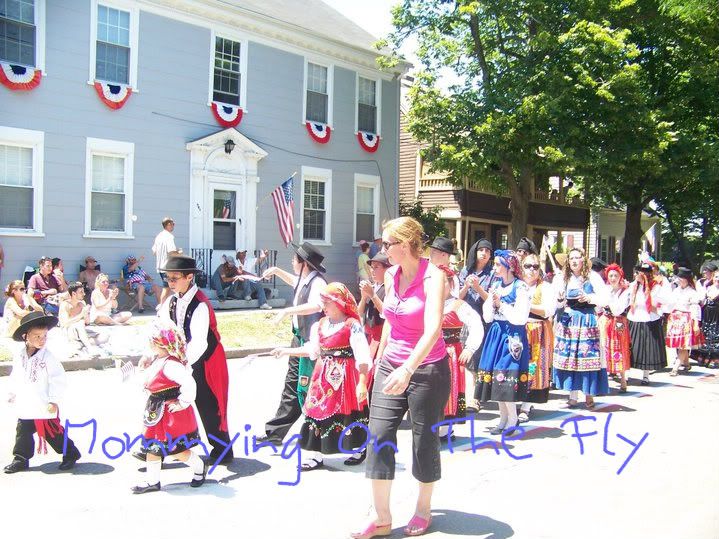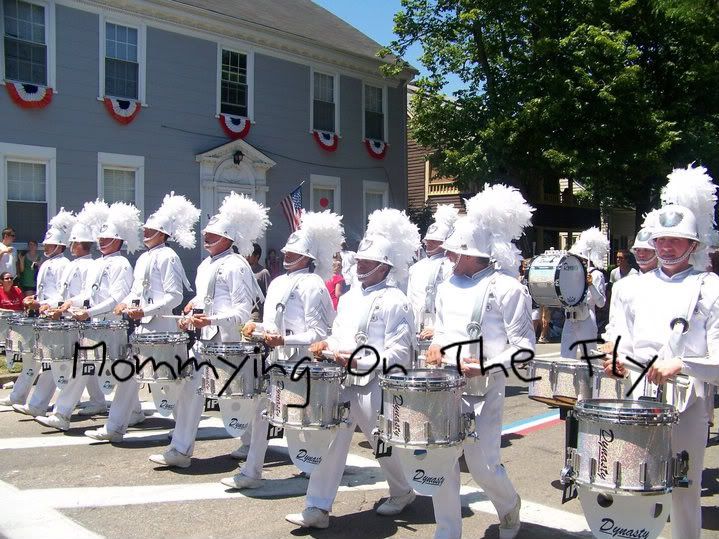 NOW, we must have seen Dozens of marching bands and their color guards from all over the US... and NOT ONE actually DID anything (In front of US) except walk, and drink water..
(Again Guys.. GREAT SPOT.. lol)...
BUT.... These guys????? They may not have had the fancy uniforms, but they SET IT OFF!!! From Baltimore, MD.. and they absolutely ROCKED...
They also had Past and Present .Miss 4th of July's.. and these women were ALL beautiful..
Our deepest respect for the men in blue.. Actually made me realize how under appreciated these guys are... Our police officers, Firemen, EMT's etc.. We are forever mentioning our brothers and sisters deployed fighting for our FREEDOM,(Or in this case.. another country's freedom, but I won't get in to THAT.. haha)... But we rarely recognize those men and women that put their lives on the line EVERYDAY to ensure the safety of our family and friends right HERE at HOME.... These guys need as much recognition and respect...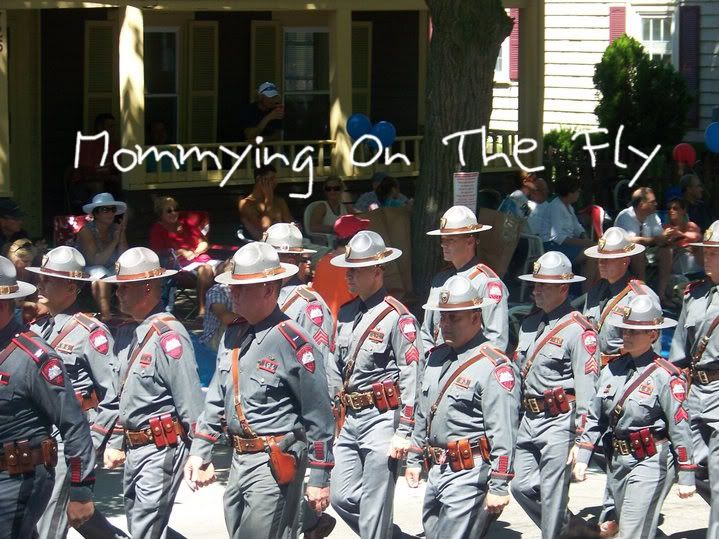 Then of course were my favorites.. (A veteran at heart, forever and ever) although sad...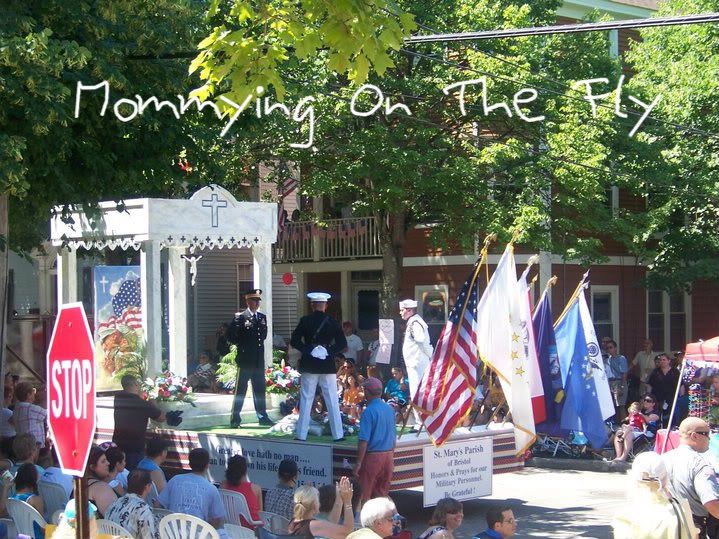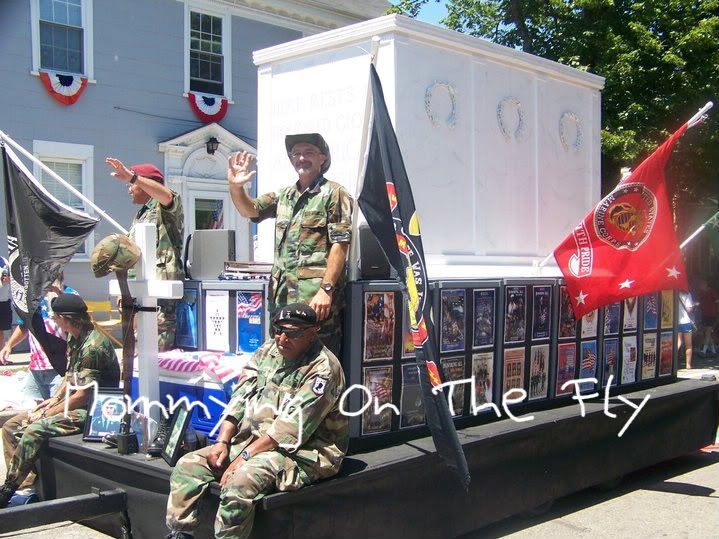 All in all we had a great time... and a WONDERFUL nap when we got back..