As a stay at home mom, and living on one income.. FREE has become my favorite word... But not EVERYTHING is free.. //pouting//tear// But, as you may be pondering with summer coming.....HOW will I survive? NNNOOOOO. How can I entertain my posse during the long summer days without blowing the college fund? DING DING DING... Fortunately, there are plenty of FREE and low-cost things to do this summer with kids of all ages.
Free Saturday Activities: Kids 5 and up can enjoy FREE building clinics at both Lowe's and Home Depot on Saturday mornings. Kids 3 and up can do FREE arts and crafts at your local AC Moore, and Michael's offers craft projects for kids of all ages; check your local store for dates and projects. Some projects may require a small purchase.
Museum Visits: Many museums offer FREE admission days, perhaps the 1st Tuesday of the month, which are perfect for larger families. You can also score FREE admission with Bank of America's program or Target's program (which includes several children's museums). Military families get FREE admission all summer at museums participating in the Blue Star Program.
Summer Reading Programs: National chains like Borders, Half-Price Books and Barnes & Noble offer summer reading programs. Just print out the reading charts, and once completed, children can choose a FREE book in-store from a participating selection. Your local library may also offer a Summer Reading Program; ours rewards kids with a coupon book for a free ice cream cone, mini-golf, and other activities that keep us busy the rest of the summer.
Community Offerings: Check with your local library, rec center, and parks department for everything from FREE music concerts to puppet shows to nature walks. Our library offers great programs during the summer--magicians, story times, and more. We try parks that are new-to-us, and now that my twins are 2, we can do a little hiking and check out the ponds and trails looking for creatures and creepy crawlies.
Outdoor fun: Mother Nature is ALWAYS free.. Hit the beach, the lake, the sprinkler in the back yard... My Gremlins LOVE the water, and can't get enough of it during the summer. We even pitch a tent in the back yard on a long weekend and camp out side... S'Mores and ALL...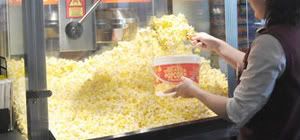 Free and Low-cost Movies: Many families with multiple kids rarely go to the movie theater; free summer movies are a perfect way to enjoy this rare treat. 11 national chains, like AMC and Regal, are offering special programs for kids with movies for FREE or just $1.00, showing movies like Curious George, Veggie Tales, and Horton Hears a Who. Some theaters show two movies at once, a G and a PG, to accommodate families with a wide range of ages. Check your local theater.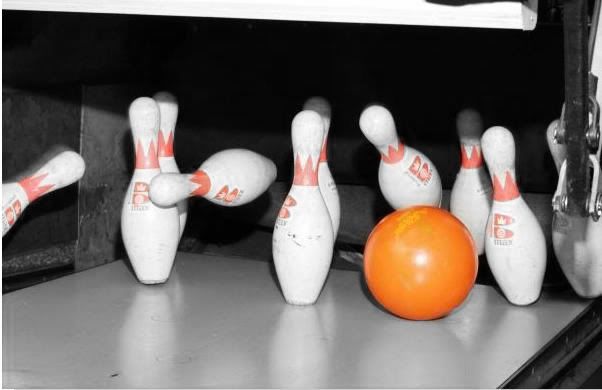 Bowling: Select bowling centers and schools around the country are participating in a "Kids Bowl Free" program. Kids are eligible to register for 2 free games a day, all summer long, excellent for those RAINY days.


With a little planning and a willingness to take the kids out, you'll find lots to do to break up the indoor times this summer.
What frugal summer activities do you do with your kids?