I've been a little distracted lately, and have been neglecting this blog. I'm sorry... It has definitely been a crazy few weeks lately.
The sale took a lot out of me.. It was a lot of stuff, and the kicker is... I didn't even get it ALL tagged /sigh/ but still managed to get enough on the floor and sold to make it worth something... I usually take the money I make from these sales and divide it evenly among the girl's two bank accounts.. I mean, it IS their stuff... I'd feel guilty using that money on something else... Besides, it always makes me feel uncomfortable when folks find out I seel their stuff... I can only imagine their thoughts.. lol.. I gave them that and now you get the money?? Maybe I'm just being paranoid.. hahaha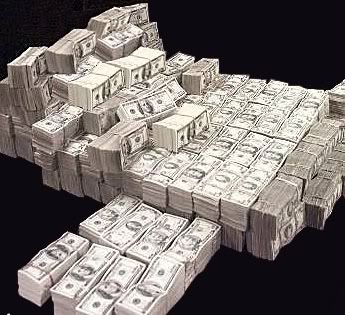 Besides, my goal is to have at least 1K per year in there for them.. NO, I don't make that much from just the sale hahahaha. I also contribute bi weekly amounts, and add any money they receive for Christmas, birthdays, etc. I also plan on participating in the Fall sale in September (I know, haven't even left here yet, and already planning my return hahahaha). So, to save some time, my plan is to upload all the stuff I plan to sell before I pack it up, and include the tag sheets in the boxes. This way, come September all I have to do is cut and tag... Yipee!! I DID mention it was a plan, although I AM the queen of having ingenious plans and NEVER executing them.. Blogging included..
I find myself so many times with a great idea, and prepared to share it here, only to find myself either lacking the time, lacking the energy, or honestly plain forgetting WTH I was gonna blog about... come on, just admit it, you do it too.. So, anyone out there have a handy little watch like Haselhof had in Knight Rider, were I can just record all my thoughts for the day without carrying a little manual recorder.. hahaha... So, I guess I'm forgiven???