My husband is a huge country music fan, and although I can find a million other genres I'd prefer, I find myself humming along to a few tunes every once in a while. Yesterday, I was dragged kicking and screaming to a Gretchen Wilson concert. OK so I wasn't kicking and screaming, but I was protesting. It was a free concert on the base that was open to the civilian public as well, which to me that can only spell trouble. A traffic nightmare, not to mention the crowds (which I am deathly allergic to). We took the girls, and they had a blast. I was afraid the noise would make them nervous, but we layed out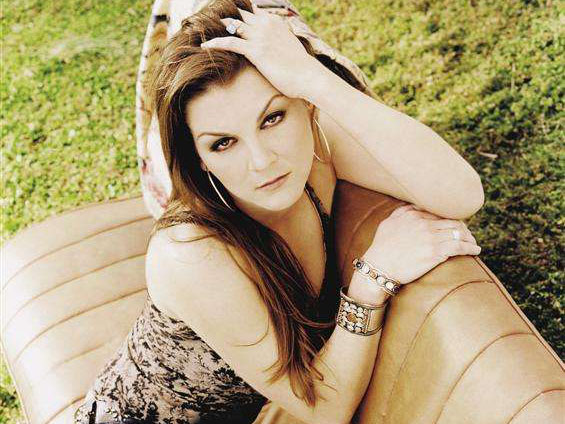 a blanket and let them go. They were thoroughly entertained by the many passer bys and the breeze from the beach was glorious. After a little while I'd have to admit even I didn't mind it. I think I may say I kind of enjoyed myself, but I'd never admit it to my husband, he'd drag me to ALL of them. Funny, but the ONE I'd actually volunteer for (Sara Evans) is playing at the end of the month, and We'll be in Maine camping. Personally I'd endure country music rather than a 13+ hour road trip with 9 month old twins any day.
Let me add that I am extremely proud of all the artists that have come to play for free on the base throughout the summer, it really boosts up the morale around here and shows their support.